PC recycling proceeds as follows.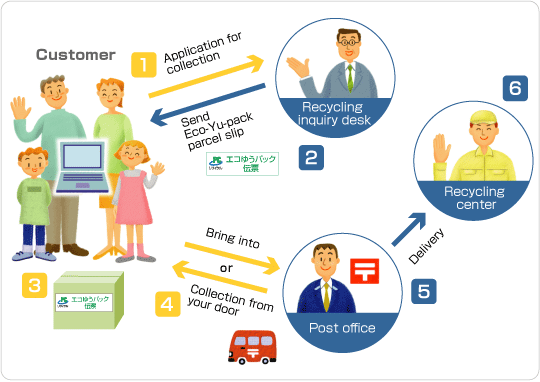 Apply directly to the maker of your PC.
If no maker will collect your PC, please apply with PC3R Promotion Association.

"Eco Yu-Pack" shipping form will be mailed to the customer.
Pack your PC and attach the shipping form.

Take the package to a nearby post office or request package pickup by the post office.

Discarded PCs that have been collected will be shipped to the Recycling Center.

PCs that have been used with care by the customer will be recycled with careful attention.
※
For products purchased before October 2003, the customer will be required to pay collection and recycling charges